About Our Organization
OUI seeks to make a world where all ABILITIES are included; in the community, at school, at work, IN LIFE. Opportunities Unlimited, Inc. is a private, not-for-profit organization established in 1974. We began with a focus of helping people with disabilities have an opportunity at employment and over the last four decades have expanded into a multitude of services that allow us to assist those seeking services fully participate in the communities they call home.
About our Programs and Services
Offered by Opportunities Unlimited, Inc., programs and services are conducted in such a manner that no person will be excluded from participation in, be denied the benefits of, or be subjected to discrimination or segregation under such programs and services on the grounds of race, creed, color, age, national origin, gender, physical or mental disability.
Licenses and Accreditation
Opportunities Unlimited, Inc. is licensed by the Idaho Department of Health and Welfare. We are registered with the Idaho Secretary of State's Office as Non-Profit. We are proud to be accredited by the Commission on Accreditation of Rehabilitation Facilities. 
OUI is also a part of the following: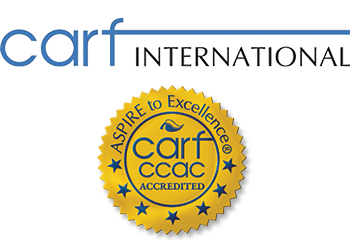 Sam Charles
Retired Forester
CHAIRMAN
Christen Findley
State of Idaho Supreme Court-
Guardianship Mentor
VICE CHAIRMAN
Ken Kees
Retired CCI/Speer
TREASURER
Loretta Stowers
Retired Principal/Educator
Genesee/Culdesac
SECRETARY
John Kirschman
Retired/Part-time Adjunct Professor LCSC
BOARD MEMBER
Gary Bergen
Realtor, Team BMC
BOARD MEMBER
David Gittins
Retired Attorney
BOARD MEMBER
Polly Knutson
Professor-LCSC Accountant
BOARD MEMBER
Jana Gomez
Attorney-SEL
BOARD MEMBER
What Some of Our Participants Have Said
"My caregiver provided me with the help I needed without fail at a time that I just couldn't care for my Mom anymore because of work demands.  Because of her great service, I was able to keep Mom at home with me and she pulled our family together. How much better it was having Mom with us in my home rather than having to spend just a few hours a week with her during visiting hours trying to remember all the things that happened since the last time we saw her!"
Mary
"Although I was the last one to admit I needed some help around here, I am the first to confess you all were right!  Thanks so much for truly caring about me and for all the little things (and not so little too) you do for me around the house.  I will forever remain grateful!"
Bill